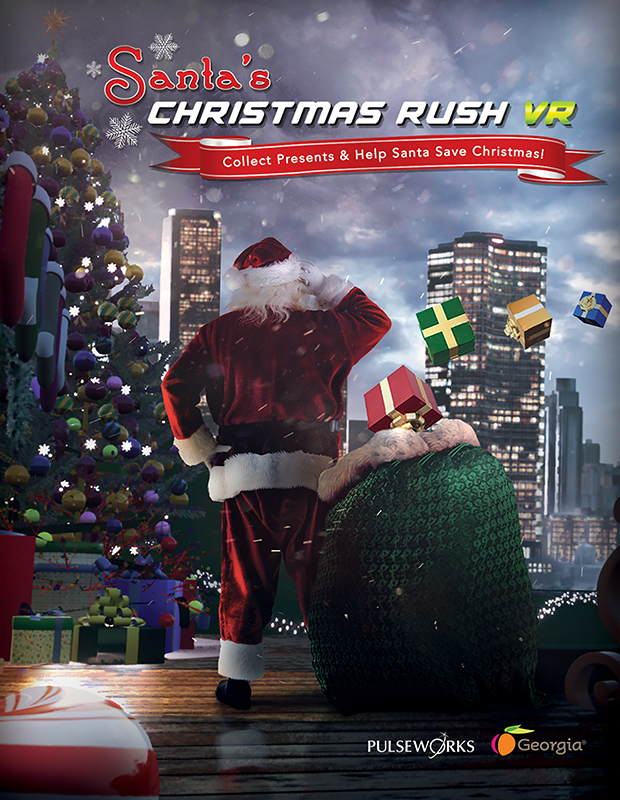 Santa's Christmas Rush
It is Christmas Eve and winter winds have caused Santa to lose presents all over the city! Jump onto one of Santa's futuristic jet powered recovery sleds and take a breathtaking VR journey through canyons of city skyscrapers and unimaginable nooks and crannies to find and retrieve the lost packages and make sure Christmas comes on time!
Santa's Christmas Rush is full of holiday tunes, fun and surprises.