360-degree Barrel Rolls at Your Command!
Utilizing state-of-the-art motion control and high performance digital flat panel technology, the I‐360 immerses riders in realism. It is a fully interactive and intensely fun experience where a pilot and gunner can engage in simulated air combat via individual joystick controls, manuevering the simulator as they race to fullfill their objectives. The I-360 pitches up and down and can roll 360-degrees upon command, making each action-packed mission a blast! Patrons first qualify and hone their flying skills on one of our pre-‐flight training stations, which provides orientation and practice with all of the Simulator's control surface and ordinance release joystick functions. Pulseworks makes many aircraft models available on the I-360 control system for patrons to choose from, including the P-51 Mustang, F-4 Phantom II, A-10 Thunderbolt II, F-16 Fighting Falcon, and more! Add this interactive revenue generating experience to your offering today!
The Simulator's small footprint and minimal electrical requirements (standard wall power) make it ideal for deployment to almost any location!
To find out more about the interactive content, check out our Game Library.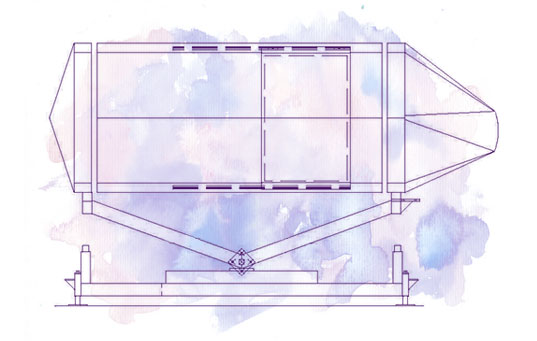 360-degree barrel rolls and dynamic pitch motion

High quality fire retardant fiberglass

2 bucket seats with 4-point racing harnesses

Manually operated sliding door with latch

42" 1080p high definition flat panel monitor

500-watt digital sound system